7.05.11
I am very Happy to announce that See Spot Happy has been nominated as one of the top businesses in the Denver area as part of the Best of Denver's 7 A-List. This is our third nomination and the first time we have been nominated in the Best Dog Walker category. Please click on the above banner link to cast your vote.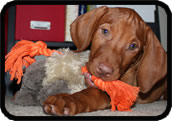 "Todd consistently goes above and beyond my expectations. He is extremely professional, knowledgable and dedicated to doing the best job for my puppy. It is clear that he cares for my little puppy as he would his own dogs."
Foster Parents Urgently Needed
Colorado Service Dogs has a new litter of Labradoodle puppies and they are desperately looking for foster homes. If you or anyone you know can help please check out their website for more details.
Sawyer our Therapy Dog
Sally and I are very happy to announce that our dog Sawyer will be working with Colorado Service Dogs with their therapy dog program, Canines for Comfort. Sawyer has already started volunteering at a local nursing home and loves bringing smiles to everyone he visits.
02.10.11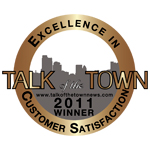 2011 CMUS Talk of the Town Award for Excellence in Customer Satisfaction. I am happy to announce that we have received our second Talk of the Town award for Excellence in Customer Satisfaction. "It is our pleasure to inform you that See Spot Happy Pet Sitting & More, LLC. is being recognized for outstanding customer service and has received one of our highest ratings in overall customer satisfaction for 2011. "
01.01.11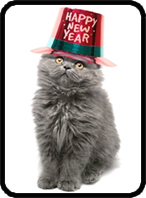 Happy New Year!
Happy Holidays!
Here is Sawyer and Shinobi at the Holiday Photo benefit for the Rocky Mountain Lab Rescue and the Front Range German Shepherd Rescue. We had a great time and were happy to help support such great organizations.
November is Adopt-A-Senior Pet Month. At animal shelters and rescue groups everywhere, there are loving, healthy senior pets like Xena, looking for that one special home to cherish them for the rest of their life, and they don't ask for much: just a warm place to sleep, good meals and plenty of love.

During Adopt-A-Senior-Pet Month, take the opportunity to get acquainted with the older pets available at your local shelter. Look online at www.petfinder.com.
Run with Big Dogs. I was happy to be part of the fund raising event for Big Dogs Huge Paws, Inc. I want to thank everyone that came by to visit us at our booth. I had a wonderful time meeting all of you. I never saw so many large dogs in one place, it was awesome. You can see lots of photos here courtesy of Jamie Rowe Photography. Ollie is on the front page. If you or anyone you know is looking to adopt a larger breed dog or are looking to foster a big dog I urge you to check out their website.
Nominated for 2010 Best Pet Sitter by Denver's Channel 7 A-list. Sally and I are very happy to announce See Spot Happy has been nominated for Best Pet Sitter for our second year. Help us win by casting your vote.
Duckling Rescue. Sally and I were shocked and amazed to see this little baby duck running through our backyard last evening. Thankfully we saw the poor little fellow before the dogs did and after a little work crawling through the bushes we were able to rescue this little guy. We searched the neighborhood hoping to reunite him with his family to no avail. This morning I dropped him at Wild B.I.R.D. Rehab in Denver. They put the little guy in an incubator with eight other orphaned ducklings. He seems happy as far I can tell and I gave them a donation to cover the cost of his recovery. I already miss Quackie the Third.
06.10.10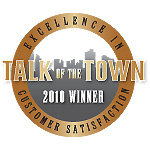 2010 CMUS Talk of the Town Award for Excellence in Customer Satisfaction. I am happy to announce that See Spot Happy has been honored by Celebration Media, U.S. (CMUS) as one of its 2010 Talk of the Town Award Recipients for excellence in customer service for the category of Top Dog Walkers. The award was created to showcase companies that excel in serving their customers and getting their high marks. Customers of See Spot Happy Pet Sitting & More, LLC. have spoken, scoring some of the highest ratings possible.
Lucky Mutt Strut for Max Fund Animal Shelter. Sally and I participated in Max Fund's 14 annual Lucky Mutt Strut fund raiser. It was great day for a dog walk in the park. We had a really fun time seeing all of the dogs out at Wash park. There were a lot of excellent venders and lots of nice free goodies handed out to participants. We met and had a really nice talk with Jaime of Jaime Rowe photography. She does amazing work and I would recommend her to anyone looking for professional pet photography. You can visit her at www.jaimerowephotography.com. It is always great to see so many people come out in support of such a good cause.
Unavailable May 8th - 12th
I wanted to let everyone know that Sally and I will be going out of town for an extended weekend vacation. We will be leaving Saturday, May 8th and returning Wednesday, May 12th. We will be spending the time in Tucson, AZ with my family. It should be a lot of fun and we are really looking forward to getting out of town for a few days. We will be unavailable for any pet sitting services during that time.
Happy Easter! I volunteered with MaxFund No-Kill Animal Shelter and Adoption Center on Sunday as part of their CHAMPS program that trains behaviorally challenged dogs to increase their chances of adoption. Winston is the dog I have chosen to work with. He is a boxer/lab mix that is very high energy and super smart. Unfortunately, Winston has an issue with puppy biting and playfully bites at inopportune
moments.

I am worried he won't be adopted in his current state. I am working closely with another trainer in hopes of correcting some of his negative behavior. He is a super sweet dog, he just need some guidance and direction. Wish me luck.
Max Fund Animal Shelter. I went to orientation this afternoon at the Max Fun animal shelter for the CHAMPS training program. We will be selecting behaviorally challenged dogs and work on basic obedience training. It looks like a really good group of volunteers and I am eager to see what we can accomplish. Hopefully it will help some of these dogs find loving homes to call their own.
Run with the Fuzz. Sally and I volunteered all morning at the Run with the Fuzz a dog run/walk to benefit Colorado Service Dogs. I wanted to thank everyone that came out and braved the cold to support such a great cause. We really appreciate all of your support and generosity. Thank you!
Colorado Service Dogs. I am currently leading a volunteer group assisting in the training of the Labradoodle puppies to work with autistic children. The training is Thursday nights at 6pm at the Colorado Mills Mall. If you are interested in volunteering please send me an email. http://coservicedogs.com/
02.08.10 Happy 60th Judy!!! Sally and I will be going out of town to Disney World to celebrate my mom's 60th Birthday with Mickey Mouse and the gang. We will be unavailable for pet setting during this time. Thank you for your understanding. We are very excited and are really looking forward to it.
Colorado Service Dogs. I am now a regular volunteer with Colorado Service Dogs. They are a great organization and can really use your support. They are currently training a litter of seven Labradoodle puppies as service dogs to assist autistic children. They are doing great work and I encourage you to help out anyway you can. http://coservicedogs.com/
Happy New Year! I want to wish everyone the very best this year for themselves and especially for their pets. We are offering a special winter discount of 15% off your first week of service for new customers. Make a resolution to take more time for yourself and leave the pet care to us.
11.10.09

I am happy to announce we have added new payment options and will now be accepting major credit cards and paypal. This will add a new level of convenience to our customers with more options and the ability to pay online.
10.08.09
New Lower Rates go into effect today. As always I will be offering the same great, quality care, but now you will be paying even less. Saving money makes everyone Happy!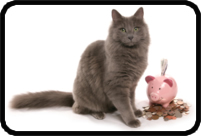 I am happy to announce as of today I am officially American Red Cross Pet First Aid Certified. I just finished the course last night and found it very informative. I would like to take a moment and thank the instructors Cathy & Dave as well as "Jerry1, "Jerry2", "Sparky", and "Fluffy" for their excellent service as CPR dummies. I was an EMT for a while in Summit County in the 90's and I am happy to be adding to my knowledge and skills. Rest assured your pets are in good hands as always.
9.18.09
I am very Happy to announce that See Spot Happy has been nominated as one of the top businesses in the Denver area as part of the Best of Denver's 7 A-List. It is a honor to be nominated and I would ask all of you to rush out and vote, but unfortunately I was informed of my nomination on the same day voting ended. Worry not for there is always next year. I would encourage all of you to click the banner link below to check out my profile and leave some feedback. Thanks!
9.16.09

The blog is now active with my first post detailing the toilsome task of training a high energy, spastic lab. Click here to visit.
09.12.09

The events page is now up and running. It is full of all kinds of exciting things to do with your pets. Check it out!
07.08.09

New web site design up and running. We are still working on updating the web site. A few of the links may not be working, and we will be adding more information in the coming days. Contact us if you have any questions or comments.
07.08.09

Joined a mailing list today of pets in urgent need of rescue and adoption. If you know of anyone looking to help let me know and I can pass along the relevant information. I will try to set up part of the web site to bring attention to some of these pets in need in the near future.