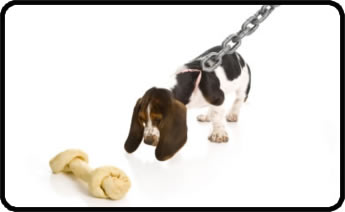 website: http://www.petfinder.com/index.html
Pet Finder makes finding your next pet easy by offering an advanced search of shelters and rescues. They help your find the perfect pet by searching by breed, age, gender, and location. I successfully used pet finder to locate my lab, Shinobi, and I would recommend this as the first place to start your search for a new best friend.

MaxFund Animal Adoption Center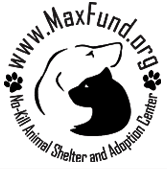 MaxFund Animal Adoption Center. 1025 Galapago Street, Denver, Colorado 80204.
Office and Shelter: 303-595-4917 Wellness Center: 303-595-0532 website: http://maxfund.org/
A non-profit organization
No-kill shelter
Established May 1988
Take in and nurture any animal with no known owner
Finds homes for these animals once they have recovered.

Quebec Street shelter. 2080 South Quebec Street, Denver, CO 80231. (303) 751-5772
Buddy Center. 4556 Castleton Court, Castle Rock, CO 80109. (303) 751-5772
website: http://www.ddfl.org/
The Dumb Friends League is committed to the welfare of animals:
We shall provide shelter and care for animals
We shall provide programs and services that
enhance the bond between animals and people
We shall be advocates for animals …
speaking for those who cannot
speak for themselves

Denver Animal Shelter. 678 S. Jason Street,

Denver, CO 80223. (303) 698-0076 (Map and Directions)

Animal Care & Control is dedicated to:
Providing education for the protection of pets and people.

Providing humane animal care at the Denver Municipal Animal Shelter.

Reuniting lost pets with their owners and finding adoptable pets new homes.

The enforcement of laws relating to animals in the City and County.

Insect and animal disease control (vector control).

Humane Society of Boulder Valley
Humane Society of Boulder Valley. 2323 55th Street, Boulder, CO 80301. (303) 442-4030
It is the mission of the Humane Society of Boulder Valley to protect and enhance the lives of companion animals by promoting healthy relationships between pets and people. We were founded more than a century ago in 1902, yet this mission holds true today as we counter animal neglect and cruelty and partner with other animal welfare organizations, sharing our mutual mission of saving more animals' lives.
Sally and I have adopted two wonderful labs from the Boulder Valley Humane Society. They are a great organization and I would not hesitate to recommend them to anyone. The animals are well cared for, the staff is very friendly and helpful, and the adoption process is hassle free and rewarding. They have a wonderful, easy to use website that makes looking for your future pet easy and fun.


Colorado Service Dogs, Inc. 3034 Quarterland Street, Strasburg, Colorado 80136-7422. (303) 669-5916
website: http://coservicedogs.com
Colorado Services Dogs, Inc. is an approved 501c3 non-profit organization that was established to train and provide rescued dogs to assist people who have disabilities in leading more independent lives at work, at home and at school. These dogs become an extension of their owners and bring security, freedom, independence and relief from social isolation to their human partners.